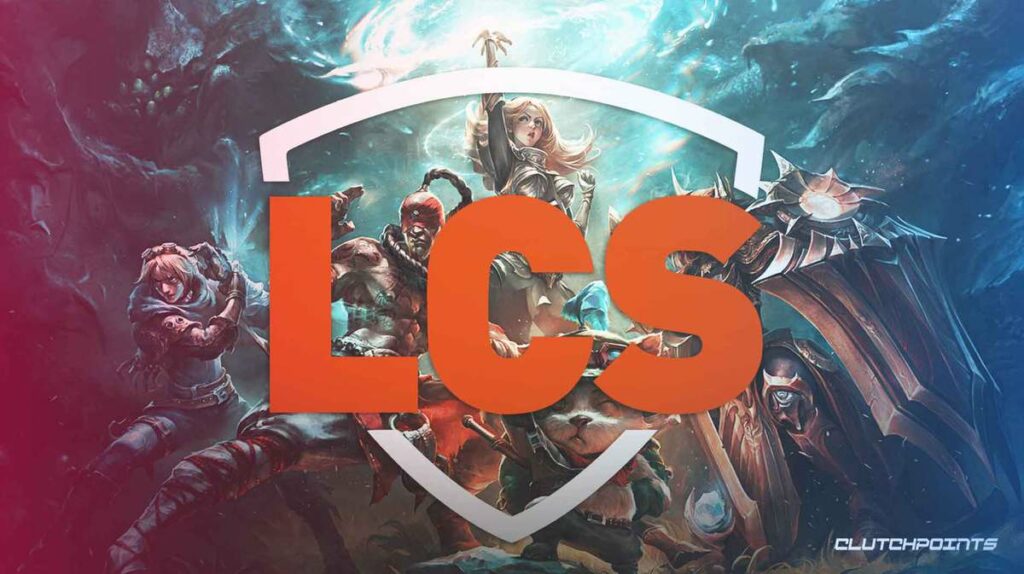 Fans of League of Legends look at the NA scene with exceptional interest. Except for significant roster changes, happened after Worlds, the recent debates regarding foreign transfer regulations were fiercer than ever. The Spring League Championship Series season was speculated to be one of the fascinating ones. With dozens of roster changes, especially of TSM, Cloud9, and 100 Thieves, the after-World's season has proven that NA teams are more vital than ever.
Even though the NA region and its LOL pro teams failed at Worlds, the Mid-Season Showdown will prove that NA players have more surprises than you could imagine. LCS 2021 Mid-Season Showdown replaced Spring Playoffs under the restructuring of the LOL pro scene. That's why the upcoming Mid-Season Showdown will crown the NA champion team, representing a region in a forthcoming Mid-Season Invitational.
LCS Playoffs Dates and Location
Since LCS 2021 Spring is still ongoing, Mid-Season Showdown misses some details about the format. What we know for sure is that LCS 2021 will feature the six best teams playing for the MSI 2021 invitation. The tourney will start on March 20th and culminate on April 11th. What's more, the League of Legends scene seems to be recovering from COVID-19 lockdowns and travel restrictions. In particular, the event will take place in LCS Studio in Los Angeles, California. Let's hope that some LAN experience will be beneficial for NA teams.
LOL LCS Mid-Season Showdown Prize Pool
When it comes to the prize pool, a total of $200,000 will be redistributed among the top four teams. The winners will get $100,000 and an invitation to MSI 2021 to represent the NA region. The distribution of a prize pool is more or less expected since LCS League of Legends usually awards only the best 2021 LCS rosters. Even though the prize money is decent for the NA scene, MSI 2021 is a far more significant achievement for any premier squads.
Mid-Season Showdown LCS Playoff Schedule
Have you ever wondered when LCS starts this Spring? Speaking of LCS scores, one should remember that would be quite a lengthy event. Even though the format will be usual, with a double-elimination bracket, the schedule stretches from March 20th to April 11th. It naturally means that all fans will have enough time to check out the NA scene's best matches.
As for the grand finals, two of the total six Pro League of Legends team rosters will compete in the BO5 grand finals. What's even more peculiar is that all matches will be played using BO5 format, making the entire Mid-Season Showdown even more intriguing to watch.
NA LCS Players, Teams, and LCS Roster Changes
Like it or not, but NA scene has changed significantly since Worlds. With plenty of roster changes, NA teams now shine bright in LOL Team Rankings. Although the LCS Spring season is still happening, six teams with the best LCS player rankings are likely to make it to the Mid-Season Showdown. Based on the current standings, six teams are as follows:
● Cloud9
● 100 Thieves
● TSM
● Dignitas
● Evil Geniuses
● Team Liquid
Unfortunately for all Immortals and FlyQuest fans, they're unlikely to make it to the Mid-Season Showdown. While Cloud9, 100 Thieves, and TSM will surely make it to the upper bracket, the fate of the fourth slot remains uncertain. According to the Mid-Season Showdown brackets, the top four LCS Spring teams start in the upper bracket. As for the 5-6th standings, these teams will start their Mid-Season Showdown directly from the lower bracket. The seeding process seems to be more or less clear, but LCS awards this time will be even more intriguing because of the mentioned roster changes.
So, what about roster changes as a whole? Some of the most prominent Champions LOL' roster changes happened with TSM. Shortly after Worlds, they signed a former Suning support SwordArt for a record-breaking $6 million contract. Even though Team Liquid will likely start the Mid-Season Showdown from the lower bracket, the addition of Alphari and Santorin looks incredibly promising. Also, don't forget that Team Liquid managed to triumph during the Lock-In tourney. Please note that Cloud9 and 100 Thieves also made minor swaps, allowing them to get even better compared to previous seasons.
League of Legends Betting on LCS Mid-Season Showdown 2021
When it comes to the LCS odds, the upcoming Showdown looks incredibly spicy. Even the analytics with the most expertise hesitate to pick a single LCS team to become an undisputed winner. Based on LCS Spring Season match results, LOL LCS betting is exceptionally problematic to estimate.
Still, you should choose from the available LOL esports betting sites to make your mind on the Mid-Season Showdown 2021. Also, with plenty of live streams broadcasted by RIOT, you will be able to keep track of every single detail of the LCS rumble. After all, the renewed After-Spring tourney seems to be great, so why don't you try betting on esport LOL to boost your broadcasting experience?
LCS Fantasy League
This year, RIOT partnered with Sleeper to launch a brand-new LCS Fantasy League. You are welcome to choose players from ten teams competing in LCS to match them in your OP team. Battle with your friends for Fantasy Points and earn dozens of in-game items. In particular, players at Sleeper can earn chests, keys, and legendary skins.
Except for mixing players from premier NA rosters, all players can place bets on their players' best picks. The same goes for bans, meaning that you can restrict opposing players from picking particular champions. Such extended functionality makes LCS Fantasy League a decent mobile feature for all fans of the NA LOL scene. Make sure to check it out before the Mid-Season Showdown starts.
Summary
After changes to LCS season, the Mid-Season Showdown is a premier tourney for all NA teams. With a total of six great squads competing for $200,000, be sure to place your bet or compete in the Sleeper LCS Fantasy League. Don't forget that the Mid-Season Showdown winner will earn a spot to MSI 2021, which is a great chance to represent the NA scene globally. After all, don't forget that the LAN experience you can watch is too tempting to resist, especially after an extended COVID-19 lockdown period. So, be sure to tune in to enjoy some top-notch LCS LOL action, with top-six NA teams competing for a substantial prize. And yeah, don't forget about roster changes, which should be tracked in the long-term perspective. As for now, make sure what team is your favorite, choose your team on Sleeper, and think closely about whom to bet on.