Seen as one of the most influential first-person shooters in Esports' world, Overwatch boasts a huge fan base and very competitive prize pools. The game started gaining ground in the shooter world, competing with the other industry giant CS:GO.
But OW is less about killing and more about completing objectives. This and the game's design has given Overwatch a richer gameplay dynamic, attracting Esport fans looking for something more refreshing and less severe.
And it wasn't just fans, as online Esports betting also gravitated towards what was going on in OW. Today, top-rated Esports betting sites are delighted to be able to offer Overwatch World Cup betting as well as competitive local Overwatch tournaments.
Let's look at how OW has become a global sensation and show you how to start betting on Overwatch in 2021.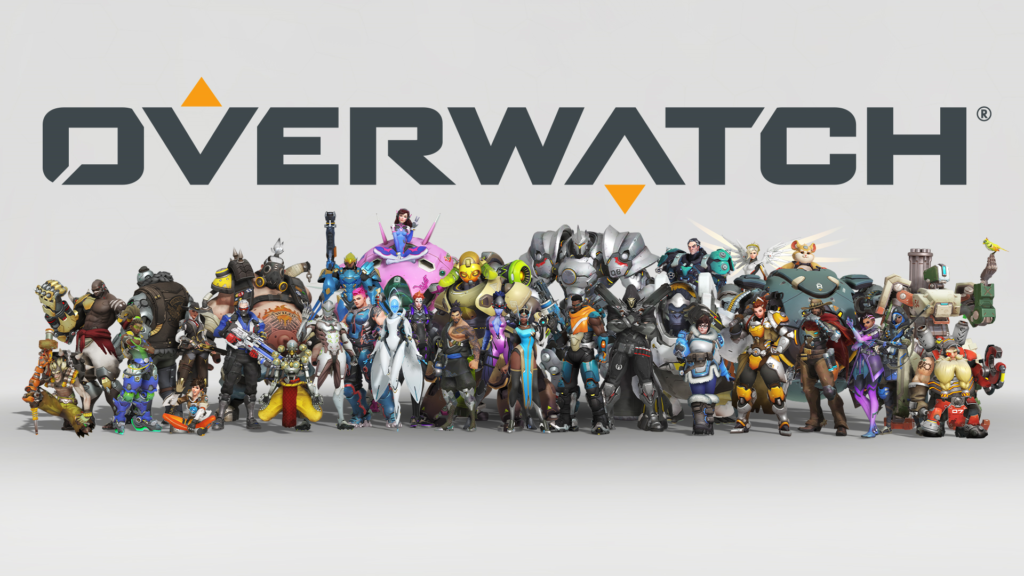 Overwatch Gameplay
The gameplay of OW is becoming more and more adored, and it's easy to understand why. The game pits two teams of six players against each other, where the primary mission is to complete objectives and get kills. While killing isn't the focus of the game either, it's still an important detail to keep in mind, as it's a first-person shooter.
There are three different modes in OW. The first is Assault, the second Control, the third Escort, and then there is a fourth one, Hybrid. The latter can combine the three main modes, thus creating something unique.
The game starts on one of the 30 maps. These were designed to be compatible with the mode of choice. But to play, you have to choose one of the 20 characters called heroes. These have, of course, play styles, skills, ultimates, and their own advantages and disadvantages. Here you can choose between one of four roles: Tank, Support, Defense, and Offense.
But compared to other Esport games, Overwatch is unique because, during a match, a player can change heroes. This means that strategies and an entire game can change in the blink of an eye. And to achieve tight and balanced gameplay, each hero has characteristics that perfectly fit every other hero. This forces players to improve their skills and tactics rather than merely choosing the strongest hero.
Best ways to Bet on Overwatch
Overwatch betting is as easy as any other Esport. In 2021, betting sites offer a vast and dynamic market to cover nearly every game detail. These betting markets are active because OW and Esport, in general, are fast-paced, continually changing according to the tournament and the performance of each team.
But let's see here which are the three most essential ones to place a bet on Overwatch:
· Match Winner: As in other Esports and, of course, in sports generally, what everyone is most interested in is who will win. The important thing here is the outcome of the match results. This wager's name may vary from sportsbook to sportsbook, with the most common ones being 'Match Winner', 'Head to Head' and of course 'Moneyline'.
· Handicap: Here, it is a matter of knowing which team will win the match with an advantage or disadvantage. To level the odds and favor the underdog to gain an edge, a set margin, also called the line, is imposed, which increases the odds. It is mainly applied in the rounds to equalize the Overwatch wagering odds. Unfortunately, not all online bookies offer this wager, and it is only possible if there are only two possible outcomes.
· Outright Winner: As the match-winner determines who will win a match, the outright winner is used for an entire OW tournament. You will find this wager in most betting providers as it is a fundamental element of sports betting. Considering the number of OW tournaments that exist, it has established itself as one of the top three.
Free Bets and Bonus Codes for Overwatch Betting
Esports has not only knocked on the doors of the best betting sites to be part of the main line-up in 2021, but it is actually these sites that have decided to offer incredible deals to boost their Esports betting. These offers include generous bonuses, cashback, free spins, and even real money promotions to make Esports a heavyweight in online sports betting.
That's why it's so easy to find promo codes from different bookies on the internet. Just search through forums, banners or subscribe to the newsletters of betting sites. The demand for Esports on these sites leads to the implementation of Esports-only events and activities in the sportsbooks throughout Europe.
Like another multiplayer online battle arena (MOBA) games, such as League of Legends, the best Overwatch betting sites also focus on free bets. These are mainly used in deposit bonuses to get a boost in wagering and enjoy even more as it all unravels in the battle arena!
Overwatch Betting Odds
As you can imagine, the Overwatch odds are equivalent to other sports or Esport games. Considering what can happen in a single OW league, tournament, ranking, or division, Overwatch Esports betting has the makings of a complete betting system with many possibilities to get very high odds.
And while there may not be as much variety of markets or odds as CS:GO or League of Legends, most Overwatch fans and experts are confident that OW will be the next game to be fully incorporated into sportsbooks with the best bonus offers.
Even though OW teams and tournaments are becoming more and more famous, the vital thing to keep track of the best odds is to be aware of what is going on in OW. You need to familiarise yourself with the game and follow as many live streams as possible, especially World Cup matches.
Main Overwatch Championships and Prize Pools
Even with the tough year that was 2020, OW brought a massive pot of money to the game, with the Overwatch League 2020 Grand Finals offering a prize pool of $3.05 million. The Overwatch League prize pool was split with $1,500,000 for the winner, $750,000 for the runner-up, $450,000 for third place, and up to $350,000 for fourth place.
But OW is not just limited to the grand finals, as there are already several impressive global tournaments.
The most important one is the Overwatch World Cup, in which multiple nations face off with their best players as pro teams. The latter have to represent their country in a global event.
Then there is the Overwatch League Post-Season, which extends to 29 weeks of gameplay so fans won't go hungry for OW events. Finally, there is the Overwatch All-Star Weekend. The All-Star game pits the best players from the Atlantic Division (ATL) against the Pacific Division (PAC). This is the All-Star Weekend's grand culmination, which is a real treat for all OW fans.