Esports are a phenomena that has reached all corners of the globe. Gamers and punters are each finding reasons to bet on cybersports as a fun and dynamic way to win money. While there are plenty of players and fans of online video games in Canada, many Canadians want to know how they can find the best bookies.
This is an interesting question to answer. The legality of esports betting sites in Canada is a bit complicated due to national and provincial regulations. Don't fear though – when reading our handy guide, you can find out how to legally and safely gamble on esports matches and tournaments. Keep read to learn all about esports betting Canada.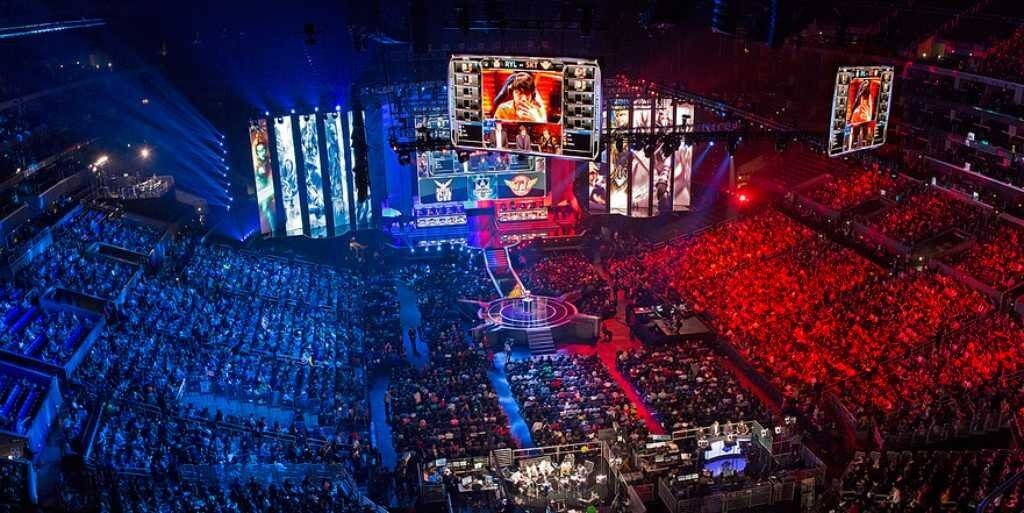 Is Esports betting legal in Canada?
Before you can bet on esports in Canada, it's important to understand the laws and regulations surrounding this type of entertainment. As a nation, Canada has some particularly unique rules that can leave any keen bettor scratching their head.
As it stands, none of the provinces are allowed to host gambling sites. This is true for all types of online casinos, Canadian sports books, or esports betting websites. It can certainly put a damper on things for Canadians looking to keep things local. However, you're not totally out of luck.
There are some local wagering platforms based out of Kahnawake, a First Nations reserve. Players do enjoy some forms of online gambling that are based out of and licensed by Kahnawake. At this point in time though, the reserve doesn't authorize any esports betting online. That could easily change.
In the meantime, residents of Canada can legally access international esports betting. Since cybersports are popular around the globe, there are plenty of gambling platforms and sportsbooks that are happy to accept Canadian punters. Read on as we discuss the top esports bookies offering their services to bettors like you.
Esports bookies operating in Canada
While you can't enjoy local Canada esports betting, there are dozens of excellent bookies who would love your business. Each of these will allow you to make a deposit in Canadian dollars and have competitive bonus offers available.
Thunderpick | Established in 2015, Thunderpick is a unique platform for fans of esports games. Unlike most sites, there isn't actually a bookie here. Bettors can engage in parimutuel betting. This means that you wager directly against other punters and contribute to an overall prize pool. This platform is licensed by the Malta Gaming Authority and offers all the top titles. You can enjoy their website on any mobile device and claim a new member bonus worth up to CAD $500.
Luckbox | Luckbox is a great esports betting site for those who like variety. This platform is part of Real Time Games Holdings and is licensed by the Isle of Man Gambling Supervision Committee. Luckbox has a wide range of lesser-known and popular esports games available, which are complemented by many special bet options. You can fund your account with cryptocurrency, enjoy in-play betting, and claim a 100% deposit match for new players.
Bet365 | This gambling platform initially began as one of the biggest sportsbooks. While they still offer traditional sports betting, they're a major player for betting on esports. This company is based in the UK but operates in more than 200 countries. Not only does Bet365 have major tournaments available, but they also offer smaller markets line Overwatch and Super Smash Bros. You can place a bet during live streams, and there are two esports betting apps available for iOS or Android.
How to choose a fair bookmaker in Canada?
The list compiled above reflects some of our preferred bookies. However, we encourage you to keep an eye out and find the best esports betting site and bookmaker for you. There are a few tips we have available to make sure you choose a safe and trustworthy website to gamble with.
The number one key to finding a fair bookmaker in Canada is to check for licenses. While a license doesn't guarantee that nothing with ever go awry, it does mean that a player can hold offending sites responsible. It also means that said website has to offer the latest in security and safety. This includes 128-bit SSL encryption for all transactions.
After this, it's important to check out reviews from other bettors. This will let you know more about what to expect in terms of customer support and app functionality. If there are unusually low odds or the website is often down, this is where you can find that out.
Next is to seek out the best bookmaker offers. While a big bonus doesn't always mean the site will be fair, any respectable bookie will have some kind of reward or inventive available. This might include cashback bonuses or promo codes for free bets – just make sure to find out what they have.
Finally, it's important to look out for the types of esports games available and the usual schedules. Some bettors prefer to gamble on popular events featuring professional players. Others are interested in the standings of lesser-known streamers, and still others only care about esports live betting. Take time to investigate and see if the platform really suits you.
Payments methods in Canadian esports betting sites
You've picked your champions and want to start wagering on your favorite esport leagues – but first you'll have to make a deposit. Thankfully, Canadian bettors are able to enjoy a wide range of popular payment options.
Most platforms that allow you to bet on cybersports will also let you deposit in Canadian dollars. If not, keep in mind that some methods may charge an additional fee for processing. This information can be found on individual esports betting apps and websites.
Credit Cards | Credit cards are the most widely accepted form of payment for esports betting websites. This almost always includes Visa and Mastercard, although some platforms accept Interac as well.
E-Wallets (Neteller, Skrill) | E-wallets offer another layer of security that many gamblers appreciate. You load funds from your banking account into Skrill or Neteller, then sign into that same e-wallet on the betting site.
Cryptocurrency (Bitcoin) | Cryptocurrency options are in high demand, and many more Canadian sports books are ready to accept this convenient option. Bitcoin is the most commonly accepted.
American Express | Few bookies are willing to accept American Express cards these days, so you might have to do some digging to find one you like.
PayPal | PayPal is one of the most popular ways to deposit in Canadian dollars. It's quick, secure, and widely available
Top 3 esports games for betting in Canada
There are a multitude of esports games that a bettor can wager on, and the selection is growing all the time. Esports were initially comprised of online video games styled after traditional sports.
That's changed quite a bit, and now the majority of esports betting websites focus on alternative games. The top three are Counter Strike: Global Offensive (CS:GO), League of Legends (LoL), and Defense of the Ancients 2 (Dota 2). These games are focused on different times of combat. Some of them have a fantasy element, while others are based in reality.
The list of popular esports games is certainly growing. Rising among the ranks are games like Overwatch, Fortnite, Hearthstone, Rocket League, and Starcraft. Keep reading as we introduce you to the basic concepts and mechanics of four top esports betting titles.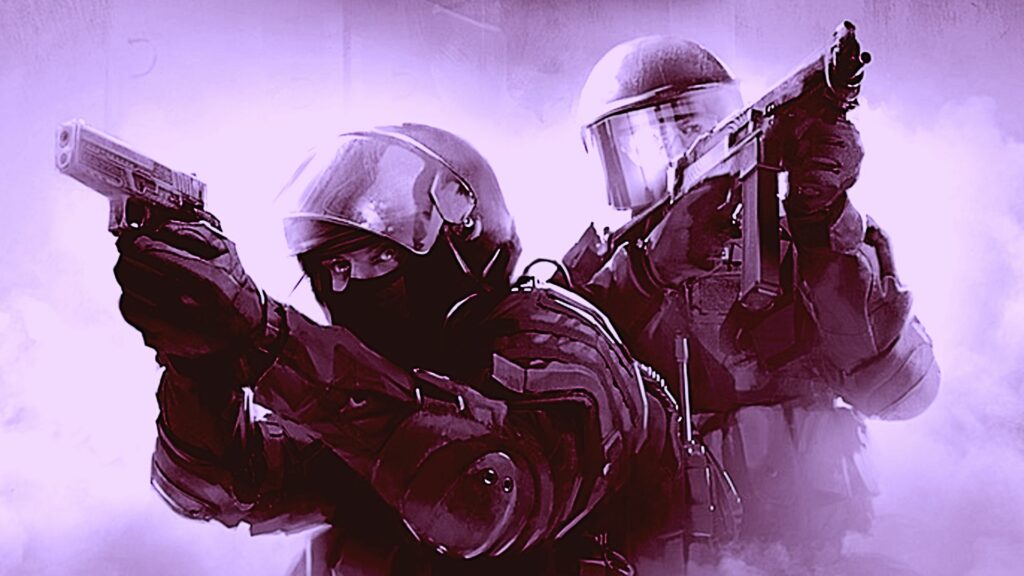 CS:GO (Counter Strike: Global offensive)
CS:GO is popular among players, fans, and bettors. This combat-heavy game pits two five-player teams against each other. Each round, one team is the terrorist group, while the other is assigned to the counter terrorist group. There are several layers to gameplay. Each teammate works on an individual level to eliminate other players to gain in-game points and currency. This helps individuals improve their standings and upgrade their weapons.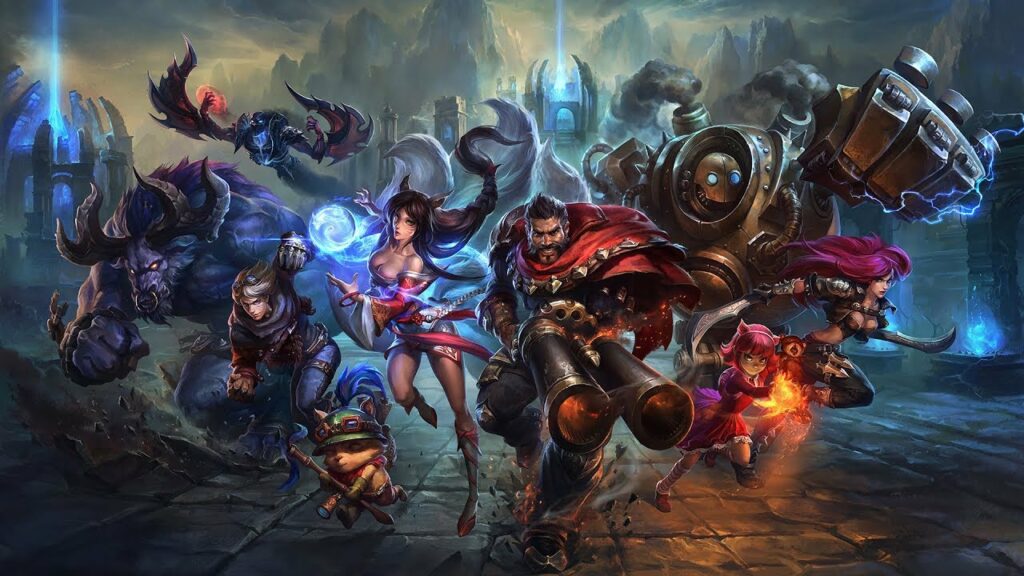 League of Legends
LoL departs from reality and takes players to world of fantasy. Like CS:GO, there are two teams, and each has five players. Each person will choose from a set of champions within the game. Different champions offer different abilities, weapons, and the like to utilize. Both teams are dropped onto an otherworldly map that has two camps, and one camp is assigned to each unit.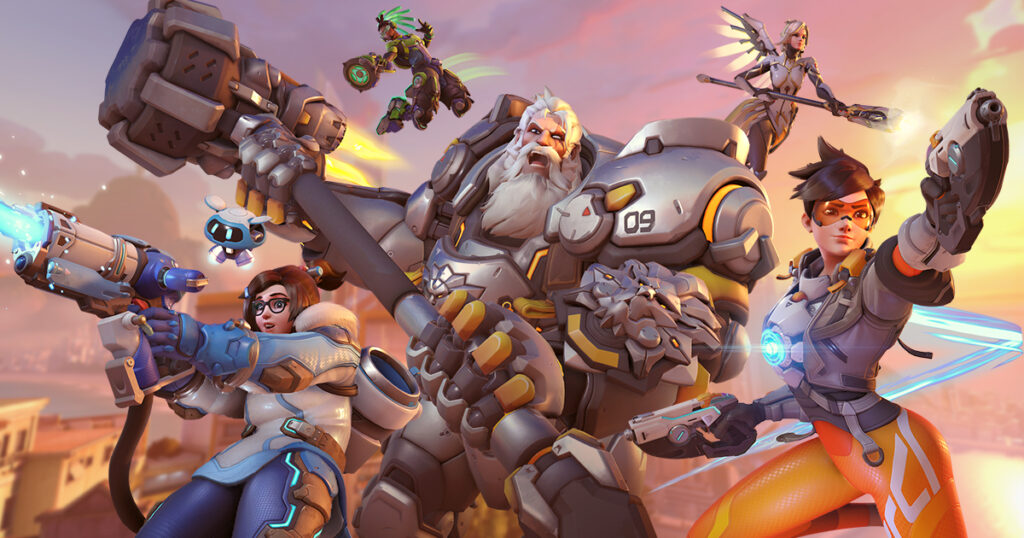 Overwatch
Overwatch is a relatively new game that was only released in 2016. A sequel is already on the way, but there's plenty to enjoy right now. It takes place in a multiplayer online battle arena (MOBA), as does LoL and Dota. This gives players extensive freedom to interact with the game world and each other. In this title, there are two teams of six fighting against each other. This game has a cartoonish style that appeals to a wide audience.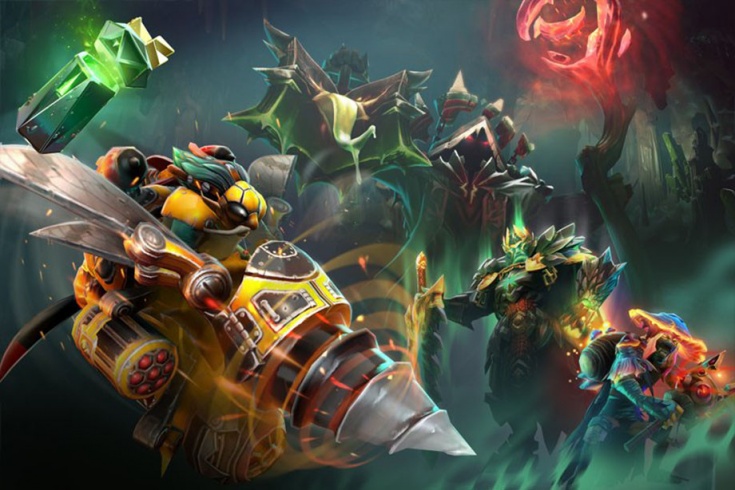 Dota 2
Dota 2 has a long history in the world of esports betting. In fact, Dota 2 and LoL are spin-off maps and versions from the game Warcraft. The original Defense of the Ancients game was widely recognized when it was released in 2003. LoL is an off-shoot of the original Dota. A full decade after the original was released, Dota 2 was added to the world of esports. Fans and players appreciate its high-quality graphics and extensive maps.
Esports betting in Canada: Bonuses & Promotions
If you're one of the many punters who enjoys the Canada esports betting market, you'll be glad to know that there are plenty of bonus offers available to you. No matter your budget or experience, there are a variety of promo codes that you can claim.
We'll begin by talking about the three major types of bonus offers – free bets, cashback rewards, and deposit matches. Each has its benefits, but most sportsbooks will only offer one or two types on their platform.
Free bets are precisely what they sound like. Punters are able to claim free bet to use toward upcoming matches or tournaments. The value of free bets will vary, but most will fall between CAD$20 to CAD$30. This bonus has to be used in a single bet – it's rare for bet splitting to be allowed by esports betting sites in Canada.
Cashback rewards are a good option for punters who play frequently or place combination bets. For example, you could place a bet on four different factors during a LoL championship match. If you win three of those wagers, you can earn a percentage of the losing bet back in cash. The value of cashback ranges from 1% to 10%.
Finally, there are deposit bonuses for esports betting online. A deposit bonus is used when you add new money to your gambling account with a bookie. There are frequent deals and promo codes geared toward new punters. However, veterans can also claim them through sitewide deals and loyalty offers.
A deposit match guarantees that if you meet the minimum deposit in Canadian dollars, the bookie will give you extra funds. The default is a 100% match, which doubles your money. You can find them anywhere between 50% to 500%.
As a side note, keep in mind that promotions always carry wagering requirements unless otherwise specified. These serve as the terms and conditions and may require you to complete additional steps to receive the full value of the bonus. These terms might include an end date to your bonus, qualifying odds, and more.
Esports live-betting in Canada – place a bet in real time
Esports live betting is an exciting way to bet that has only recently become widely available. There are a couple of reasons for this. The primary issue was the ability for punters to actually watch streamers live. Only a select few would have the opportunity or access to watch an online championship.
This changed for the better when a handful of streaming platforms gained popularity. Chief among these is Twitch, which hosts the vast majority of competitive games and professional players. Now, live esports games can be streamed. Those streams are then embedded into the bookmaker's website for easy access by all members.
Another issue that even the best bookies face is determining live betting odds. In-play betting brings a host of challenges. For one thing, the in-depth rules of games like Dota 2 and LoL have taken longer for bookies to understand and define. Where the rules of football were widely known, video game rules were not.
Esports live betting has become easier than ever at this point. There is an array of special bets, tracking systems, and streams available depending on the website you visit. Most major platforms now offer live betting odds and markets on popular events.
Esports betting apps for mobile betting
As with all major forms of entertainment, bettors wanted a way to track esports games and access websites while on the go. This led to a strong demand for mobile esports betting apps – and the best bookies are listening. At this time, mobile apps geared specifically toward esports are in relatively short supply.
However, there is a significant uptick in how many platforms are choosing this option. At the very least, all big names among esports betting sites in Canada have optimized their websites. You can look at odds or place a bet through the browser of your mobile device without too much difficulty.
Of course, there are esports betting apps available right now. These exist for both iPhones and Androids. You can visit the top websites to see if they have an app available or in development. If you're not sold on downloading yet another app, keep in mind that you can do more than place a bet.
Most Canada esports betting apps allow you to handle all aspects of your account. You can register, redeem promo codes, make a deposit in Canadian dollars, and more. Live streams are even available if you want to watch the action on the small screen.