Online bookmakers have facilitated traditional sports betting for years, but now the desire to bet on esports has taken priority. Combat-based fantasy games are incredibly popular, and they're led by Dota 2. The fast-paced, intense nature of Dota 2 betting is drawing in new punters every day.
With such a surge of bettors ready to start wagering, more and more people are asking: what are the best Dota 2 betting sites? You don't have to wonder anymore. In this guide, you'll find important information to make the best of any Dota 2 betting site. Keep reading to learn about how this esport is played, standard and special markets, bonuses, and annual tournaments.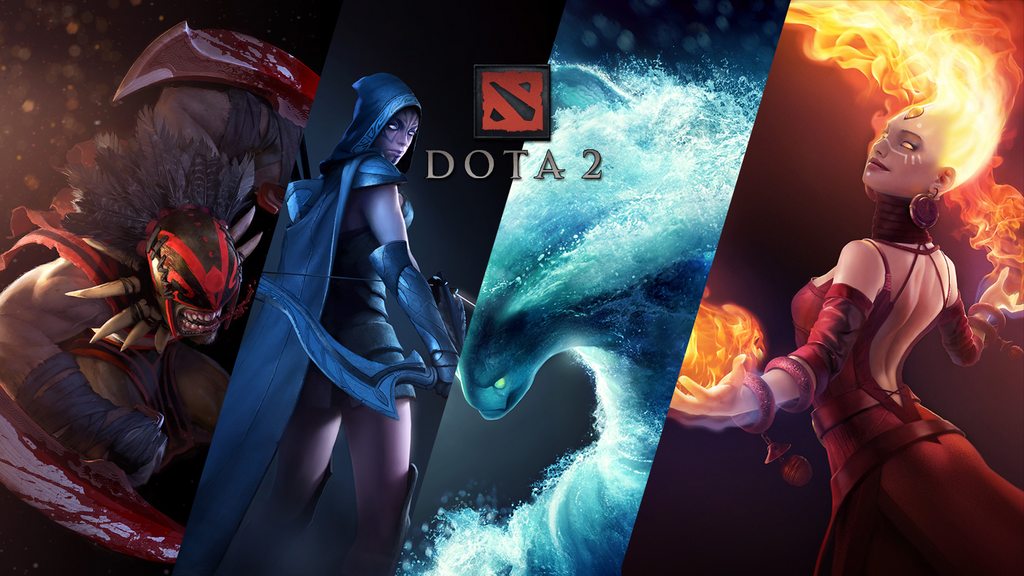 How to play Dota 2
Traditional sports have the benefit of having widely understood rules. More people could tell you how to win a baseball match before they could tell you how to win Dota 2 or bet on Overwatch. However, it's important that all bettors learn the basic rules and strategies. Neglecting to do so could make esports betting Dota 2 seem a shot in the dark.
Dota stands for Defense of the Ancients, and this is the primary goal of the game. There are two teams, each with five players. The gamers choose from a roster of in-game Heroes. Each Hero has their own unique strengths, abilities, and proficiencies in combat. Once everyone has chosen a Hero, both teams are dropped onto one of the game's many maps.
The map will have a base outlined for each team. Players have individual goals and team objectives. The overarching objective is to infiltrate the enemy base and take down a structure called the Ancient. Whichever team succeeds first will be declared the winner. Along the way, each gamer also tries to collect rare items, kill enemy heroes, and defeat creeps and other NPCs.
How to bet on Dota 2
When you begin to look at Dota matches to bet on, you might notice familiar wagering options. There are some basic eSports betting markets that can be found on almost every sportsbook game. This includes moneylines and totals, which we cover in more detail below.
· Moneyline. This kind of bet is as simple and straightforward as it gets. All you have to do is correctly predict which team will win a Dota 2 tournament or championship. While you should review the history of each team, there are only two options to choose from.
· Handicap/Spread. This type of Dota bet is most common when there's a clear favorite for the winners. You can wager on which team will succeed in other aspects of the game (independent of the match results), such as predicting team A will win a certain number of maps.
· Totals. Also called over/under bets, these are often seen at Dota 2 premier tournaments. You need to predict a highly specific aspect of gameplay. The top two markets are calling how many rounds each team will take and calling how many minutes a match will last.
· Prop bets. Props are highly specific and vary between bookmakers. You have to predict something almost unpredictable, like whether the score will be even or odd or which player will be the first to kill an NPC.
Special Dota2 betting markets
In addition to the widely available Dota 2 bets described above, some of the best bookie sites also offer special betting markets. The availability of the following markets will depend on the bookmaker you choose. Also keep in mind that different bookies may offer wildly different Dota 2 betting odds – be sure to browse before betting.
· Kills advantage. To win this bet, you have to predict which team will have more kills by the time the game ends. Odds of 4.5 mean you think Team A will lead by at least five kills.
· First to 10/20 kills. As the name implies, you wager on which of the Dota 2 pro teams which reach 10 kills first.
· Roshan kills. Roshan is the most powerful creep in the game. Taking him down usually requires full team participation for a coordinated attack. You can bet which team will be the first to defeat Roshan.
· First blood. If you're familiar with the best players, you can wager on which individual will be the first to kill a hero on the opposing team.
· Team to destroy barrack 1 / tower 1. There are four tiers of towers and two types of barracks. Stake your money on which team will destroy these structures first.
· Godlike streak. This impressive feat means that a hero manages to complete a string of at least 10 kills in a row. You'll bet which player snag this achievement.
Free bets and bonus codes for dota2 betting
When you're entering the world of Dota 2 real money betting, you need to find the best bookmaker bonus offers available. Lucky for you, there a handful of prestigious online sportsbooks that offer Dota 2 promo codes and free bets.
Before you go claiming every free money sportsbook no deposit offer in sight, make sure to inspect the bookie carefully. Dota 2 betting odds vary from platform to platform, so seek out the ones that you think will actually win you money.
The top esports betting sites for Dota 2 are Luckbox, Arcane Bet, Unikrn, Betway, Loot.bet, and Bovada. Each platform offers some sort of welcome bonus for new players or sitewide promo for established members. This is the best way to claim free bets and cashback rewards.
For example, Luckbox encourages new members to sign up with the code "GLHF" for a 100% deposit match. Arcane Bet has the same offer without a promo code, while Betway offers new bettors a free bet worth $30.
Main Dota 2 championships and prize pools
Once you immerse yourself in the betting world around Dota 2, you'll become familiar with different teams and players from the around the world. You'll watch them rise through the rankings until the best of the best make it to some of the main Dota 2 Championships.
· The International. The Dota 2 International championship occurs in August in Shanghai China. There are 18 places, with the 1st place prize currently totaling over $15 million.
· DPC 2021: Major 1. Pro teams battle it out for one of the 18 places in the first major of the year (there are just two scheduled for 2020). Major 1 will take place in Singapore from March 27th to April 4th. The prize pool is worth $500,000.
· DreamLeague. The DreamLeague event is split into upper and lower divisions. This year the games kicked off in the second week of January and will run through February 24th. Based in Europe, the lower prize pool is $75,000, and the upper prize pool is $205,000.
· ESL One. This tournament follows an almost identical pattern to DreamLeague. Streams for the game, which is based in the CIS, began in the middle of January. These continue until February 26th for both the upper and lower divisions. Again, the prizes pools are $75,000 and $205,000.