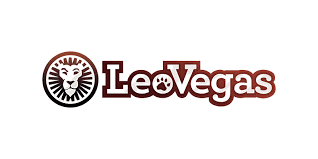 We are proud to be able to talk about one of the biggest Swedish platforms available today. LeoVegas is not only one of the most potent mobile casinos on the market, but they also offer esports betting in 2021. This has, of course, caught the attention of many online bettors, given LeoVegas mobile's reputation and recognition.
That's why we'd like to explain precisely what awaits you at LeoVegas esports betting. In this LeoVegas review we have everything here about live esports betting and its markets: the esports odds, bonuses, promotions, the LeoVegas app, the payment service, and its customer service.
Don't miss any of this, and stay tuned for the best information on esports bets in our LeoVegas review of 2021!
Esports Betting Markets
Many esports fans don't know that sport shines on LeoVegas. But it's not even that easy to find on the homepage, as esports is not listed as one of the big favorites. The LeoVegas esports review will serve as your trusted guide. What you have to do is go to esports, where a range of esports games will open up with massive titles such as League of Legends, Dota 2, and the favorite of many; CS:GO.
On top of that, LeoVegas also has impressive markets for games such as Starcraft 2, NBA2K, Overwatch, and even Rainbow 6. This has caught the attention of the most famous esports communities, giving them more options to bet on esports than many other current bookies.
The markets themselves are still not huge on each game. Still, it's impressive to see so many tournaments and international leagues on each one. Leovegas review gives you the possibility to enjoy in-play betting during the live streaming of the games, allowing you to always be aware of every change and crucial movement of the matches.
LeoVegas Esports Odds
The truth is that the odds in esports, as in any other sport, depend on many elements that are created. That is why they will always be in the same ballpark, ensuring a balance for both betting sites and punters.
But LeoVegas has been able to deal with this with great ease. The site immediately incorporated boosts and accumulators to give the betting edge, enhancing the odds to the extent that distinguishes it instantly from any other esports betting site.
EsportBro's LeoVegas review would like to highlight the safety of its users. It should be noted that the site is a safe & secure bookie, which is always kept in line with the rules and security, thanks to the LeoVegas licenses. These ensure that every bet you place is still completely legal, reliable, and protected from any uncomfortable situations that may arise online.
LeoVegas eSports Bonuses & Promos
LeoVegas review includes such important point as LeoVegas bonuses for esports betting. How else? After all, it is the bonuses and promotions that give us the opportunity to increase our winnings.
Sports betting sites are well aware that you have to have bonuses and promotions to attract customers, and LeoVegas knows this very well. That is why they offer a very generous welcome bonus for their new customers, which is, of course, available for esports.
Your first two deposits receive a powerful 100% boost, which means you get back everything you have deposited in the form of a bonus.
But if you were looking for an esports-only bonus, then we have to tell you that LeoVegas doesn't have one up its sleeve just yet. However, that doesn't affect esports betting. They have plenty of promotions on their site that are perfectly available for esports use.
Besides, knowing the innovations made in the sport and its markets on the site, it's only a matter of time before big offers for esports appear.
We always recommend any bonus and betting site to check the terms and conditions of the bonus and any cashback or LeoVegas codes to redeem bonuses that do not appear on their homepage.
Betting App for LeoVegas Esports Bets
One of the highlights of the casino and sports games provider is, without a doubt, their excellent app. According to LeoVegas review by EsportBro this is the perfect place to bet on esports on the go. It is a native iOS and Android app, optimized down to the last detail to please the most discerning users. But it doesn't stop there. As it also gives you all the betting options from your smartphone and the tablet you want to use.
The truth is that apart from iOS or Android, there is not yet an app for other operating systems. Still, LeoVegas is entirely mobile-friendly with its fantastic mobile version. So you can always open the website in your favorite browser, so you can bet from anywhere in the world and from any device you want to use.
It is also essential to know that the LeoVegas app won the Best Native App award at the renowned EGR Marketing and Innovation Awards in 2017.
Payment Options
Clearly, the famous provider was going to take care of the details to offer modern payment options that meet today's market demands. Let's take a look at this important point, so that the LeoVegas eSports review is surely complete. That's why they offer an impressive range of deposit and withdrawal options. The withdrawal limit and the low minimum deposit depend entirely on the chosen payment method. Here's everything you need to know:
· Deposits: The first thing to make clear is that you can, of course, pay with either MasterCard or VISA. But then there are also the possibilities of E-wallets. Skrill, Neteller, and PayPal are the names that stand out here. Then there are direct payments such as Trustly, along with Apple Pay or MuchBetter. However, you have to keep in mind that not all welcome bonuses and promotions will be available for these payment methods. Therefore, it is crucial to find out in advance which ones are available for your desired payment method.
· Withdrawals: As you may already know, you will also be able to withdraw your money if you deposit with methods such as credit or debit cards. But the same also applies to the E-wallets withdrawal options, like the ones mentioned above. If that's not enough for you, there are always cheques and bank transfers, although they may take a little longer. Withdrawal times with credit or debit cards usually take between two to five days. Other LeoVegas withdrawal methods can take anywhere from one to thirty days, depending on what you choose.
LeoVegas Customer Support
With LeoVegas having so much weight in today's iGaming industry, there is no doubt that LeoVegas is a trusted bookmaker. A detailed LeoVegas review fully confirms this.The site stands out for its catalog of features and also for its professional customer support.
Thanks to the multiple communication methods, be it live chat or by phone, you will always receive the best possible help, including a bonus, registration, verification process, or personal account.
The LeoVegas customer support staff is also very skilled and dynamic, which ensures that you will always receive a top-rated service in multiple languages to never have any problems in enjoying both the platform and the experiences they offer you.