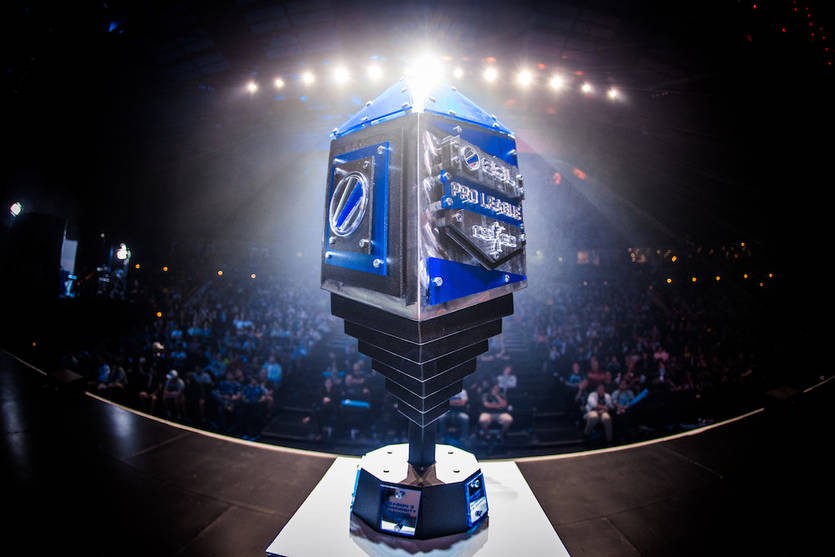 One of the biggest CS:GO tournaments in 2021 – the thirteenth season of a legendary CS: GO tourney is about to start. A total of twenty-four teams will compete for the much-anticipated ESL Pro Tour and Blast Premier Circuit. This time, ESL Pro League happens at quite a fascinating timing. With CIS teams' triumph during ESL Katowice 2021, Pro League will surely test their skill. This tourney winner will directly proceed to BLAST Global Finals 2021, making it such an important event. Are you interested in finding out more about the upcoming Pro League? Don't hesitate to read on.
ESL CS:GO Pro League Season 13 Prize Pool
Speaking of the prize pool, one should remember that ESL Pro League is not only about prize money. This time, the ESL prize pool equals $750,000, and it also grants ESL Pro Tour and BLAST Premier points. The winners will get a direct invitation to BLAST Global Finals 2021, except for claiming a stunning $175,000.
Such a combination of prizes makes the upcoming Pro League Season 13 a real clash among the best CS: GO teams worldwide. What is more, don't forget that each win will be rewarded with a $5,000 bonus during a group stage, incentivizing the best teams to show the most noticeable results.
Teams Attending
Alright, let's move on with a review of the invited twenty-four team fighting for the grand prize. As with other major online tourneys, the best CSGO players will compete. Within the ESL structure, invites were given based on partnerships and ESL Pro League rankings.
So, in the list of Permanent Partner Teams, fans will find:
Astralis
Complexity
ENCE
Evil Geniuses
FaZe Clan
Fnatic
G2
Mousesports
Natus Vincere
Ninjas in Pyjamas
Team Liquid
Team Vitality
Except for these top-ranked squads, ten more invites were given according to the ESL scores CSGO, including:
BIG
Heroic
FURIA Esports
Virtus.Pro
OG
Gambit Esports
Cloud9
FunPlus Phoenix
MIBR
Renegades
As for the two remaining teams, Endpoint (ESEA S35 EU Premier) and Team One (ESEA S35 NA Premier) will complete the roster of participating teams.
You might be wondering where Team Spirit is, which triumphed during ESL Katowice 2021, finishing in the semi-finals. Unfortunately for this promising CIS squad, ESL Championship rankings were updated the day after teams were announced. Unfortunately for degster and his crew, they will have to skip this one.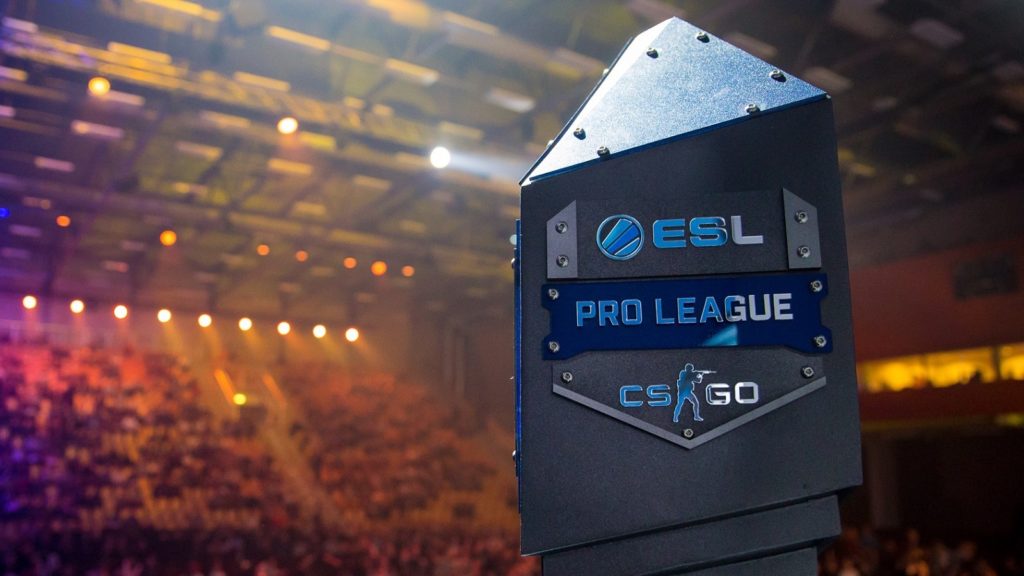 Schedule
When it comes to schedule, fans can expect more than a month of intense CS: GO adventure, starting on March 8th and ending on April 11th. The reason behind such a lengthy format is that each of the four groups will play during a designated time. Take a look:
Group A: March 8th – 12th
Group B: March 13th – 18th
Group C: March 19th – 24th
Group D: March 25th – 29th
For these reasons, ESL Pro League Season 13 Finals are scheduled for April 11th. As for the format, unique addition to the rules is the Play-in Stage, which will be discussed in detail.
Group Stage
Each of the four round-robin groups has six teams, with all matches being played in BO3 format. Each group's winner will proceed directly to a Play-in stage, where places for semi-finals and quarter-finals would be decided. Teams who place in second and third places will move to Round of 12. The bottom three teams in each group will be eliminated.
ESL Bracket for a group stage has been criticized for quite some time. You see, the group stage seed can be unexpected, creating the so-called "group of deaths." For all ESL teams competing, Pro League 13 was not an exception. Below, you can find the seed for this tourney's groups:
Group A:
BIG
Heroic
Complexity Gaming
OG
Renegades
FunPlus Phoenix
Group B:
Team Vitality
G2 Esports
Mousesports
FaZe Clan
Ninjas in Pyjamas
ENCE
Group C:
Natus Vincere
FURIA
Gambit Esports
Cloud9
Team One
MIBR
Group D:
Astralis
Team Liquid
Virtus.Pro
Evil Geniuses
Fnatic
Endpoint
As any experienced CS: GO fan would realize, Group D is quite a tough one, compared to Group C, for instance. Nevertheless, Counter Strike Global Offensive is a game full of surprises, especially on a pro-level scene.
Playoffs
Speaking of playoffs, one should remember that they would be quite challenging for all teams from the group stage. A total of eight teams will happen in a Round of 12, where they would play against each other for the spot in the Round of 8. Please note that ESL doesn't feature a division between Upper Bracket and Lower Bracket. In other words, standings during a Group Stage are crucial for making it to the top.
What about the likely twelve teams who would make it from a group stage? Considering the seed and brackets, one may expect the most prominent squads to make it. Based on ESL Katowice 2021 results and overall team standings, the most likely teams to make it to the Playoffs are:
BIG
Complexity Gaming
Heroic
Vitality
G2
FaZe Clan
Natus Vincere
Gambit Esports
Cloud 9/FURIA
Astralis
Team Liquid
Virtus.Pro/Evil Geniuses
ESL Katowice 2021 showed that CS:GO odds are too tricky to estimate. Who knows, maybe the US team could surprise us all and make it to the finals?
ESL Pro League Betting
With dozens of CSGO pro team rosters competing, betting on specific match results has always been fascinating. During ESL Pro League Season 13, plenty of exciting matches will take place. What's more, Group D is likely to present fans some of the best CS: GO clashes between real pros. It is no surprise that you can bet on CSGO teams from your PC or even a mobile device.
Thanks to plenty of CSGO betting sites, the possibilities for CSGO betting are literally countless. You can either make bets on particular matches during the Group Stage or even place a bet on the tourney's winner. The former bets are generally safer, whereas the former options best match the preferences of experienced bettors.
Some advanced betting websites also feature options for betting on MVP of ESL Tournament CS GO. Except for such nuanced betting features, check out an all game result and ESL rankings before placing a bet. If you want to boost your interest in watching premier CS: GO matches, it could be the right time to place a bet or two on the most anticipated games.
Where to Watch ESL Pro League
It is no doubt that premier Counter Strike pro teams competing for a solid prize and BLAST Global Finals invite is fun to watch. If you're wondering where to watch these matches, be sure to check the ESL Twitch channel. Those who want to check professional CSGO players in other languages should check the ESL broadcasting options.
For instance, Russian-speaking audiences should check the Maincast Twitch channel, whereas Portuguese Brazilian fans should tune in to Gaule's channel. What's more, you can watch matches directly from your CS: GO client, making it a user-friendly tournament to watch.
Final Remarks
So, ESL Pro League Season 13 will soon hit our CS: GO clients, featuring dozens of exciting matches. Aren't you fascinated to check whether the CIS teams would shine brightly once again? Or maybe Liquid, Vitality, Astralis, and Na'Vi would compete in the semi-finals? If you surely want to track how this tourney will unfold, check out the available broadcast channels featured by ESL.
What's more, if you want to enhance your interest in ESL Pro League Season 13 even more, betting is always an option. Be sure to choose an appropriate website, select from available matches to bet, and enjoy a stream with a bet on your favorite team. We hope that the upcoming championship will bring even more surprises for all CS: GO fans around.